The ETTEP Academy promotes
training in values
ETTEP Academy firmly believes in teaching values to the athlete which aims to perform in high competition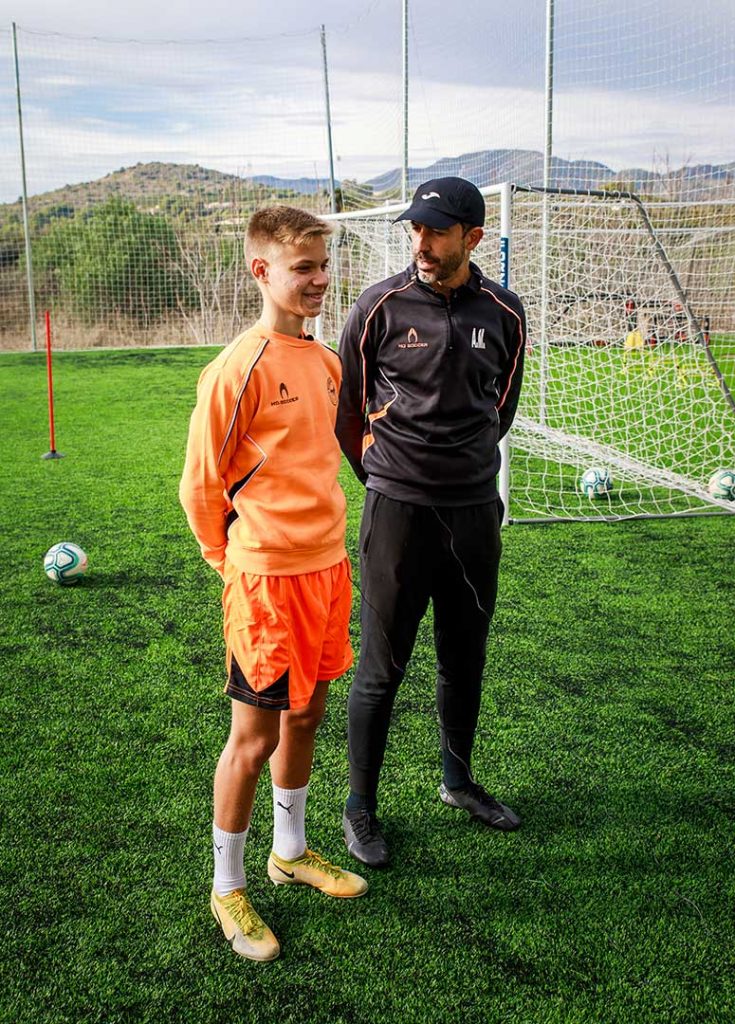 Soccer player personal development
Our goal is the excellence of our players, for this we develop our methodology in which their strength is a comprehensive training: technique, tactics, sports intelligence, psychological skills and values.
We not only aspire to train our footballers for top competition, but also that their time at our center contributes to the development of their personality and their possibilities for the future.
Soccer player's psychological and social skills
In our training we propose a series of psychological and social skills typical of elite athletes that will contribute to their sports development, their personal and social future: Motivation, Concentration, Mental strength, Confidence, Emotional and stress control, Optimism and Positive, Ability to communicate, Teamwork, Empathy, Humility, Leadership ability.
The values ​​that our training transmits are essential to achieve sporting progress, and necessary in the process of personal development and construction, as well as for future social relationships: Effort, Perseverance, Overcoming and achievement orientation, Discipline, Commitment, Initiative, Demand , Obedience, Respect, Responsibility, Cooperation, Fellowship, Friendship.
I want to be part
of the ETTEP family